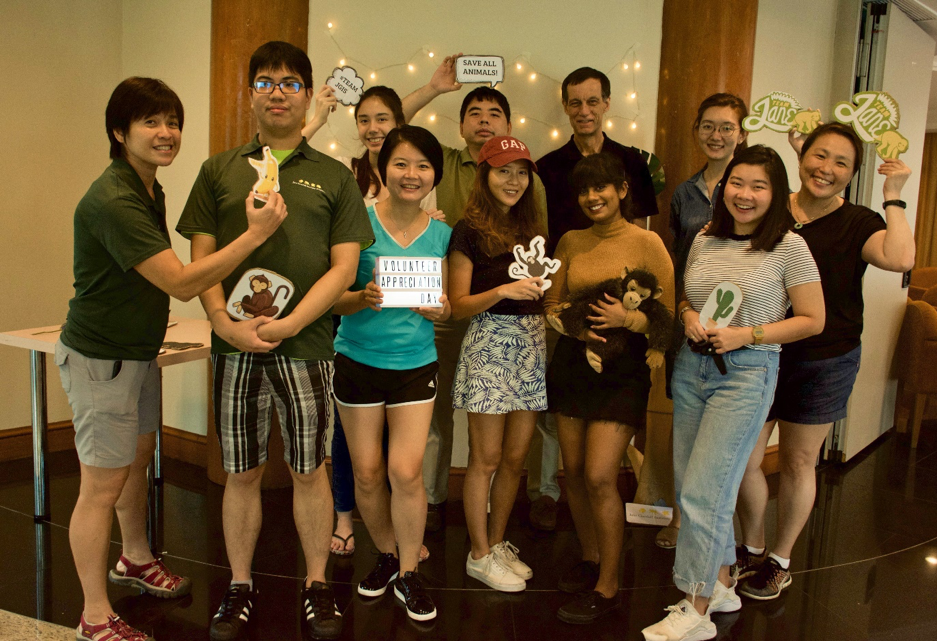 [

2

minute read ]
Written by: Sia Sin Wei
How fast 2018 has flown by! Once again, another exciting year is about to cumulate here at JGIS. Cue another end of the year volunteer appreciation day for all our volunteers. At JGIS, volunteers are still the lifeblood of what we do!
Thus, it was befitting that we hosted a meetup in the cosy and comfortable environment of Valley Park to honour our volunteers' efforts for the year. It has certainly been an eventful year for JGIS – with the appointment of our new president, Andie!
Richard, a member of our managing board, opened the event to thank the volunteers for their contributions, gave a short summary of JGIS's history and our accomplishments, such as expanding our work with local primates.
The floor was then opened for our volunteers to introduce themselves, to talk about their current roles in JGIS and how they wish to contribute to JGIS in the future. Despite the volunteers coming from different backgrounds, each of us have something valuable to contribute to JGIS. To quote Jane Goodall herself: "Every individual has a role to play!" We look forward to all the contributions our volunteers will make in the future!
We had several icebreaker games for our volunteers. Befittingly, our volunteers' knowledge about zoology was tested to the limit. Any volunteer who didn't know what an Aye-Aye was, or all the unique body parts of octopi, or how flamingos got their colour, certainly did by the time the games ended. We had an entertaining time and learnt that facts can be stranger than fiction!
After playing games, we settled down for a meatless cornucopia of food which each of our volunteers contributed to. From stir fried Sichuan spicy glass noodles to a variety of cakes, our volunteers were spoilt for choice! It was a good chance for our volunteers to catch up with like-minded people over delicious food. Overall, it was an enjoyable time for everyone.
Want to get in on the action too? If you are interested in volunteering for JGIS, have a look at the opportunities we currently have open and please drop us a line!