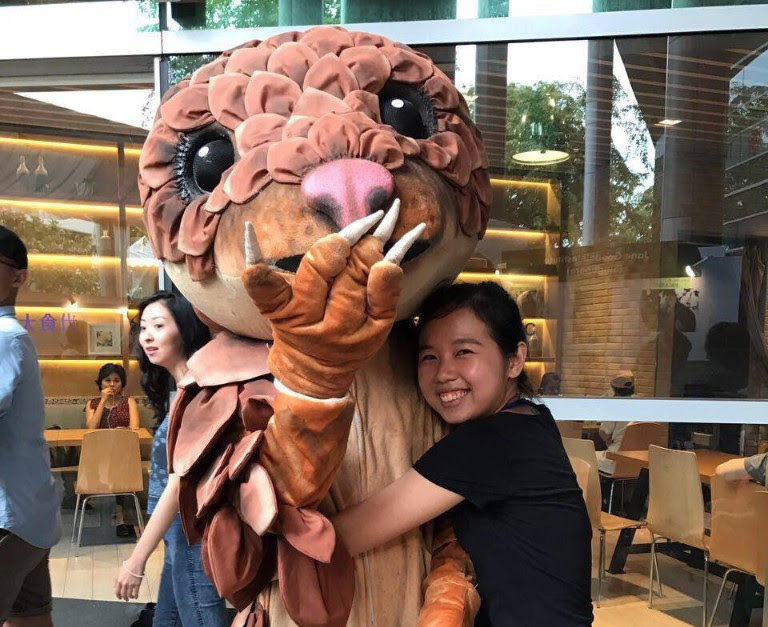 [

2

minute read ]
End-May saw a few new additions to the JGIS team – our Summer Interns! Ever wondered what our interns do? Look no further! Shu Tian writes on her internship experience thus far helping the Roots & Shoots team.
In the blink of an eye, I'm already close to halfway mark of my internship (and soberingly, my summer break) at JGIS. The past few weeks have been a great learning experience for me, and I got to meet many interesting people who, having been inspired by Dr Jane are also remarkable individuals in their own right.
If you were an outsider, you probably couldn't tell! Our Sunday meetings at NUH Starbucks are at first glance, just a group of ten or so people in casual attire, seated around a row of squat little coffee tables. Among this group are actually primatologists, experienced educators and other active members in the environmental or conservation scene in Singapore. Then there's the fresh blood, a.k.a. interns. Despite that, there's no clear hierarchy – everyone is a valued member and you are free to voice your thoughts!
On weekdays, my home, or sometimes the library, is my office. A bulk of it is spent preparing teaching material for Roots & Shoots, a service learning programme under JGI. I remember having huge aspirations as a little girl to save all the animals and clean up the whole world, but never really got started because no one showed me how. Thus, I'm especially motivated to make the resources as helpful as possible for all the future Dr. Janes out there. Of course, there's no running away from the more tedious and routine work to be done, such as preparing documents and e-mails, but that's part and parcel of most jobs today.
The journey thus far has been awesome, and I'm looking forward for the time when the resources will be rolled out. I'm also eagerly anticipating the Roots & Shoots Conference which I'm helping to plan. I hope to not only see Dr Jane herself, but also the young change makers from schools all over Singapore!
Article by Ng Shu Tian
Edited by Lavanya Raju Ramanujan