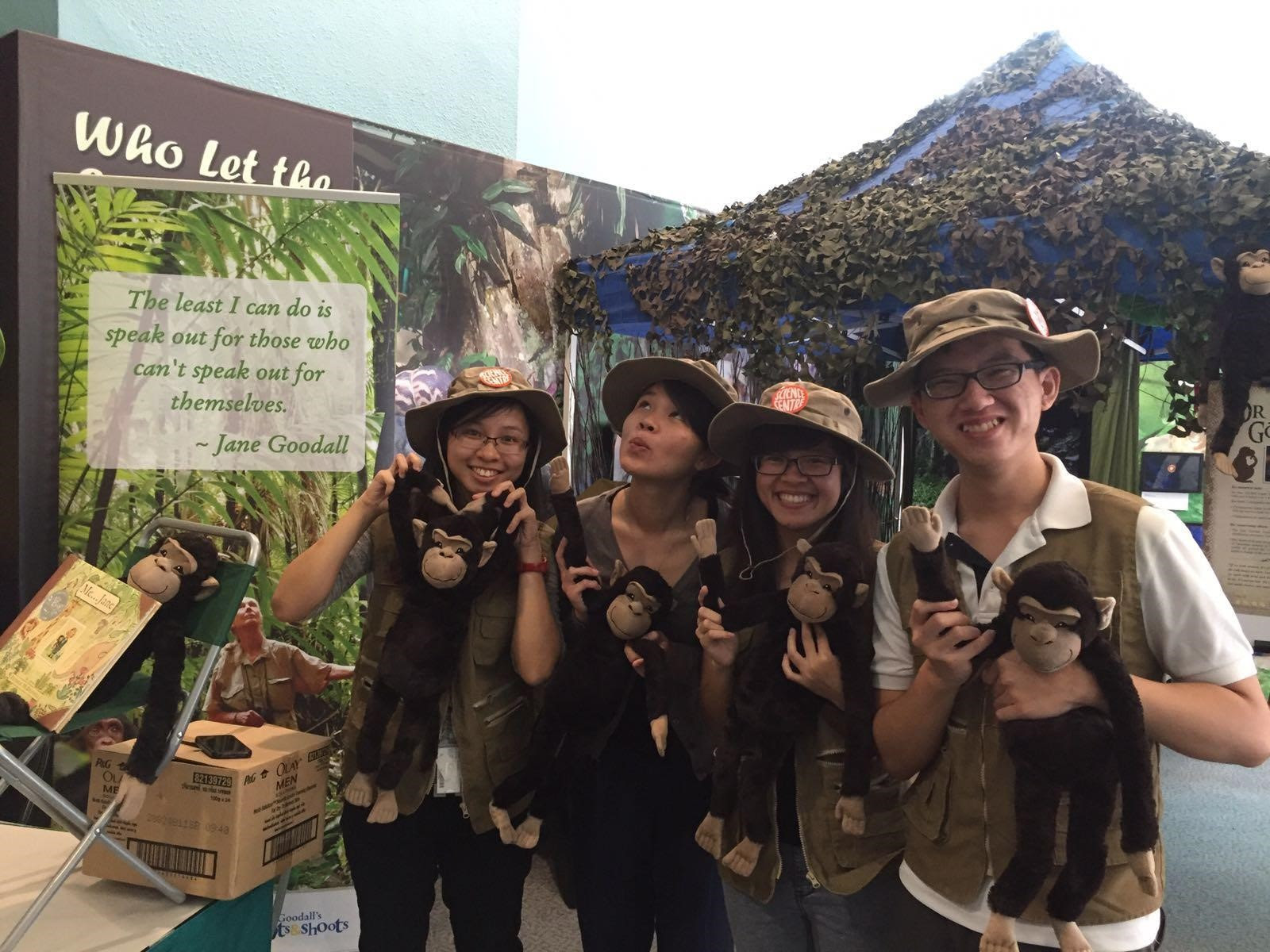 [

2

minute read ]
From 7 – 10 June 2016, the Singapore Science Centre organised the "Science Titans Week", and this year, they decided to celebrate the life and legacy of Dr. Jane Goodall, and her years of study on social interactions of wild chimpanzees in Gombe Stream National Park, Tanzania. The aim was to share with others the great work and philosophy of Dr. Jane. There were also games and activities to provide knowledge about chimpanzees to both the young and adults.
The Jane Goodall Institute (Singapore), JGIS, in collaboration with the Science Centre, set up a booth at the Animal Zone of the Science Centre. This booth consisted of a jungle-like tent displaying the immense number of books written by Dr. Jane, several chimpanzee soft toys and a doll-sized canvas tent reminiscent of the one in which she used in Gombe Stream Research Centre in Tanzania. A video about Dr. Jane was also played, showing snippets of her life, and interactions with primates.
Volunteers from both JGIS and the Science Centre engaged members of the public with various activities around the booth and in various parts of the Science Centre. One of the activities involved using a pair of binoculars to spot several letters scattered in the vicinity. These letters would form the name of Jane Goodall's toy chimpanzee, Jubilee, which was given to her by her father when she was 1 year old and was also what sparked her love for primates.
Another activity saw volunteers walking around the Science Centre, actively engaging children and their parents with a game. Volunteers carried 6 picture cards with them, each card depicting different facial expressions of a chimpanzee. The visitors then had to guess the emotion the chimpanzee on each card was feeling. Kids had a ton of fun with this one, with most of them actually asking us if there were more cards for them to guess!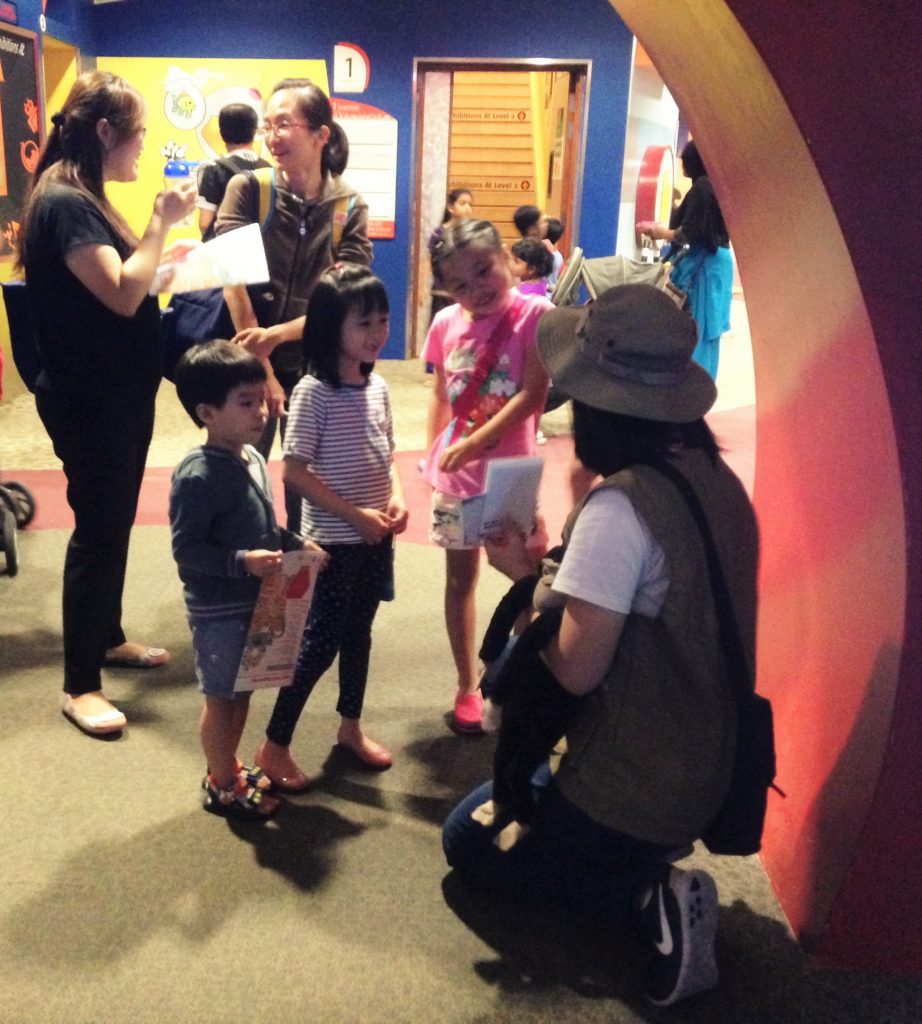 Through the booth and activities carried out by roaming volunteers, the visitors gained knowledge regarding Jane Goodall's life, nature, and conservation, including chimpanzees. Throughout the 4 days, JGIS and the Science Centre managed to reach out and interact with more than a thousand people, making the event a huge success!