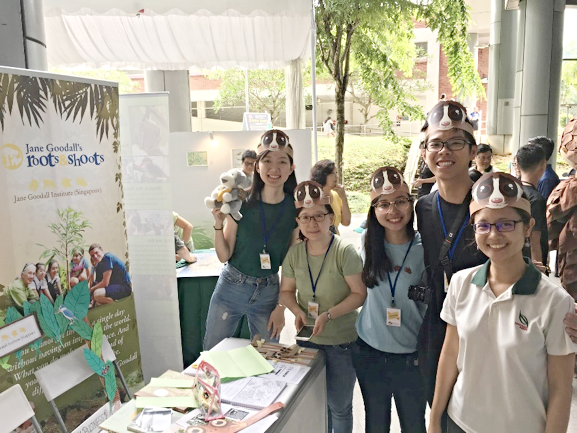 [

1

minute read ]
The Festival of Biodiversity is an annual event held by NParks celebrating Singapore's native biodiversity and wildlife. This year, JGIS set up a booth to spread awareness about the four species of primates in Singapore – the Long-tailed Macaque, the Slow Loris, the Raffles' Banded Langur, and finally, us humans! Through activities such as interactive quizzes and a lucky draw at our photo booth, we engaged the audience and promoted the vision and work of Dr. Jane Goodall. The photo booth was particularly well-received – participants wrote messages to Dr. Jane and their wishes for the environment on the photo frame before our volunteers took photos and shared them on Facebook and Instagram.
Our booth showcasing puzzle-quizzes about the three native primate species of Singapore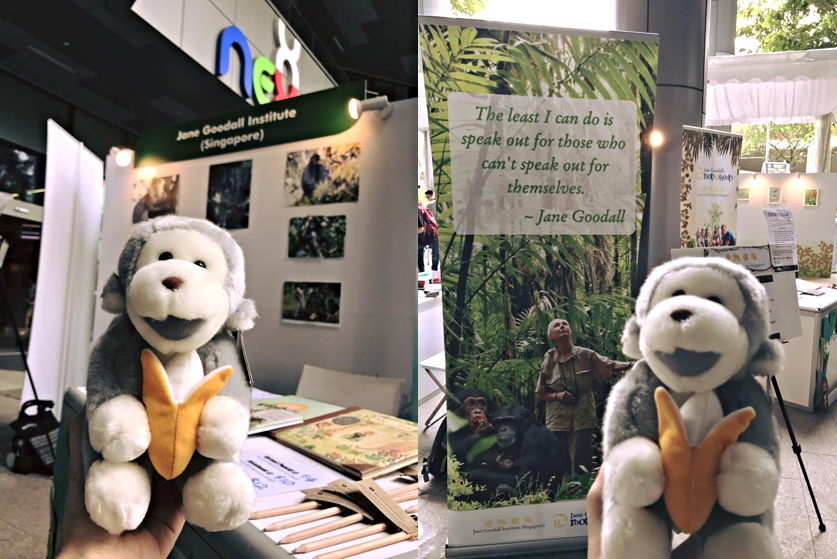 Mr. H Junior was there too!
We also conducted our first ever live stream sessions on Saturday and Sunday, broadcasted on Twitter and Facebook. The first featured Dr Andie Ang as she shared about the
Raffles' Banded Langurs
and the second featured primatologists Sabrina, Jayasri, and Joys as they told us more about the
Long-tailed Macaques.
If you missed the livestream, you can still watch the recorded videos on our Facebook and
Twitter pages
or by clicking on the links above!
Through the booth activities, live streams, and sharing from our energetic volunteers, visitors learnt more about the characteristics and behaviour of Singapore's native primate species as well as Dr Jane's life and legacy. We would like to thank everyone who came to our booth to support us and hope that everyone had an enjoyable time, just like we did!
Article by Lin Xiaoen
Edited by Kyra Zhao
Photos by Justin Nai, Tay Kae Fong, Yu Zhiqi