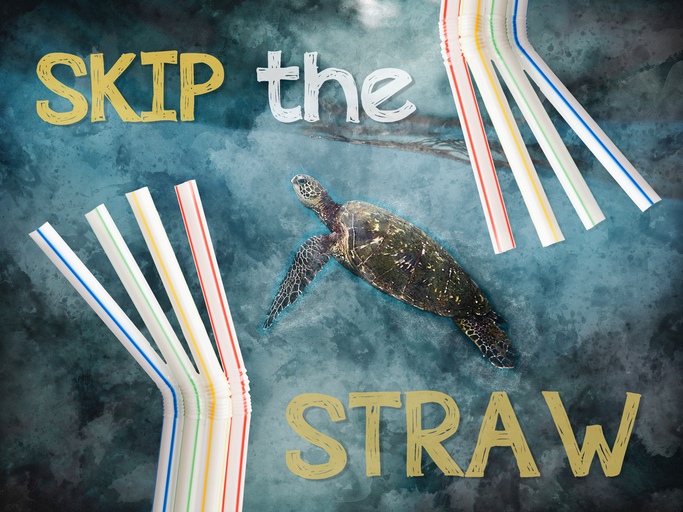 [

3

minute read ]
Environmentalists, business owners and ordinary people around the world are calling for an end to the era of plastic; so stop sucking and start sipping.
By: Ong Shi Man
The global war on straws is gaining traction by the day. A seemingly inconsequential, slender tube became the public enemy overnight after a heart wrenching video of a sea turtle with a plastic straw lodged in its nose went viral in 2015. According to a study published in Science the same year, an estimated four to 12 million metric tonnes of plastic end up in the ocean each year.
The latest ally is actor and environmentalist Adrian Grenier, who co-founded the Lonely Whale Foundation and launched the #StopSucking campaign, featuring a wacky video of celebrities admitting they suck —plastic straws—before being struck in the face by an octopus tentacle.
#StopSucking and Help Create a #StrawlessOcean
The satire is a wake-up call to tackle the problem of plastic pollution and its harm to marine life. In the US alone, 500 million plastic straws are used every day. By 2050, plastics will outweigh fish.
A New Order
Restaurant and cafe owners are also stepping up to cut the use of straws. A global alliance called the Plastic Pollution Coalition, comprised of about 1,800 restaurants, organizations and schools worldwide, have eliminated plastic straws or implemented a straws-on-request policy. Countries over the world are also making a stand. Scotland vows to go straw-free by 2019, and Taiwan is banning single-use plastic items, including straws, cups and shopping bags, by 2030.
The Royal Ditch
In January this year, Prime Minister Theresa May pledged to eradicate all plastic waste in the UK by 2042. Queen Elizabeth II set things moving with a ban of plastic straws and non-recyclable items across the Royal estates. Following Blue Planet, the evocative documentary series narrated by Sir David Attenborough, the BBC has also pledged to ban single-use plastics by 2020. People in the UK, also inspired by the series, are partaking in the #PlasticFreeLent movement, a challenge that requires giving up plastic packaging for forty days.
Unless the flow of plastics into the world's oceans is reduced, marine life will be poisoned by them for many centuries to come #BluePlanet2 pic.twitter.com/t1k46FBLpp

— BBC Earth (@BBCEarth) November 19, 2017
Closer to Home
Straws make up 3 to 12 percent of litter collected at coastal cleanups here, according to data collected by the International Coastal Cleanup, Singapore. 38 year old entrepreneur, Ms Aarti Giri, who founded the non-profit Plastic Lite Singapore in 2016, has since engaged local schools to take part in her green initiative 'Straw-Free Tuesdays'. Drink stalls at Regent Secondary, Nan Chiau High, Pei Hwa Secondary and Nan Chiau Primary schools have gone straw-free on Tuesdays since last year, and more schools are expected to join the movement.
What You Can Do?
Pick reusable over disposable, single-use plastics. Think grocery bags and reusable lunch boxes—my father brings his glass mug to coffee shops every morning.
Reduce the use of unnecessary packaging. Buy items that have been packaged in bulk instead of individually wrapping them.
Make the special order: I don't need straws, thank you.
Image from: Care2 Healthy Living