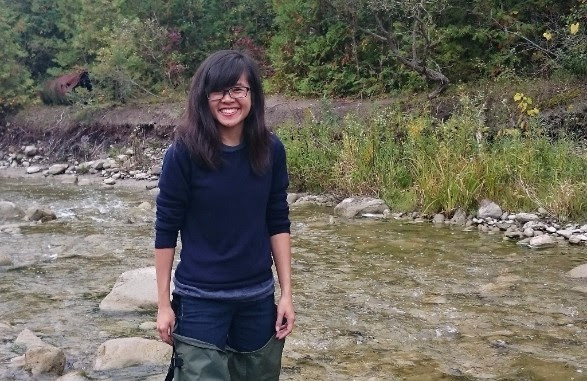 [

2

minute read ]
Still unsure on whether to be a JGIS volunteer? June's issue features our volunteer coordinator and planning team member: Shirlene Goh. We asked Shirlene a few questions on her volunteering experience and also learned about an interesting phenomenon known as 'nature deficit disorder'!
What is the most interesting thing you have worked on since joining JGIS?
I've interned with JGIS for 3 months and it's been a year since I continued to volunteer as a Volunteer Coordinator and as part of the planning team.
I must say the most interesting aspect was the opportunity to conduct the preliminary survey on canopy connectivity of the Raffles' Banded Langurs (RBL) along with our primatologist, Dr. Andie Ang, before the Citizen Science Project began last year. This was the time when I was lucky enough to spot a mother RBL with its infant held close to her chest! Also currently working on the planning for Dr. Jane's visit in August, it's a pretty tedious but exciting process and I can't wait to meet Dr. Jane for the first time this year! 😀
Share with us an environmental/animal/personal issue that you are particularly concerned about.
At a personal level, I feel that nature deficit disorder is a real issue globally, in adults and in children. Due to our current lifestyles, we are so glued to modern technology and spending our days indoors that we become alienated from nature. People grow up without an emotional connection to our natural world, failing to realise that we are an integral part of it and not separate from it. As such, we start destroying wildlife habitats for urban developments or using natural resources for commercial purposes, instead of appreciating their intrinsic value.
I can say this from personal experience as I grew up in a controlled play environment (eg. playgrounds) just like most local kids. This wasn't an issue decades ago when people lived in kampungs but parents are so protective over their children nowadays that it is impossible for kids to be left alone to explore the outdoors! And I believe much has to be done to change this mindset.