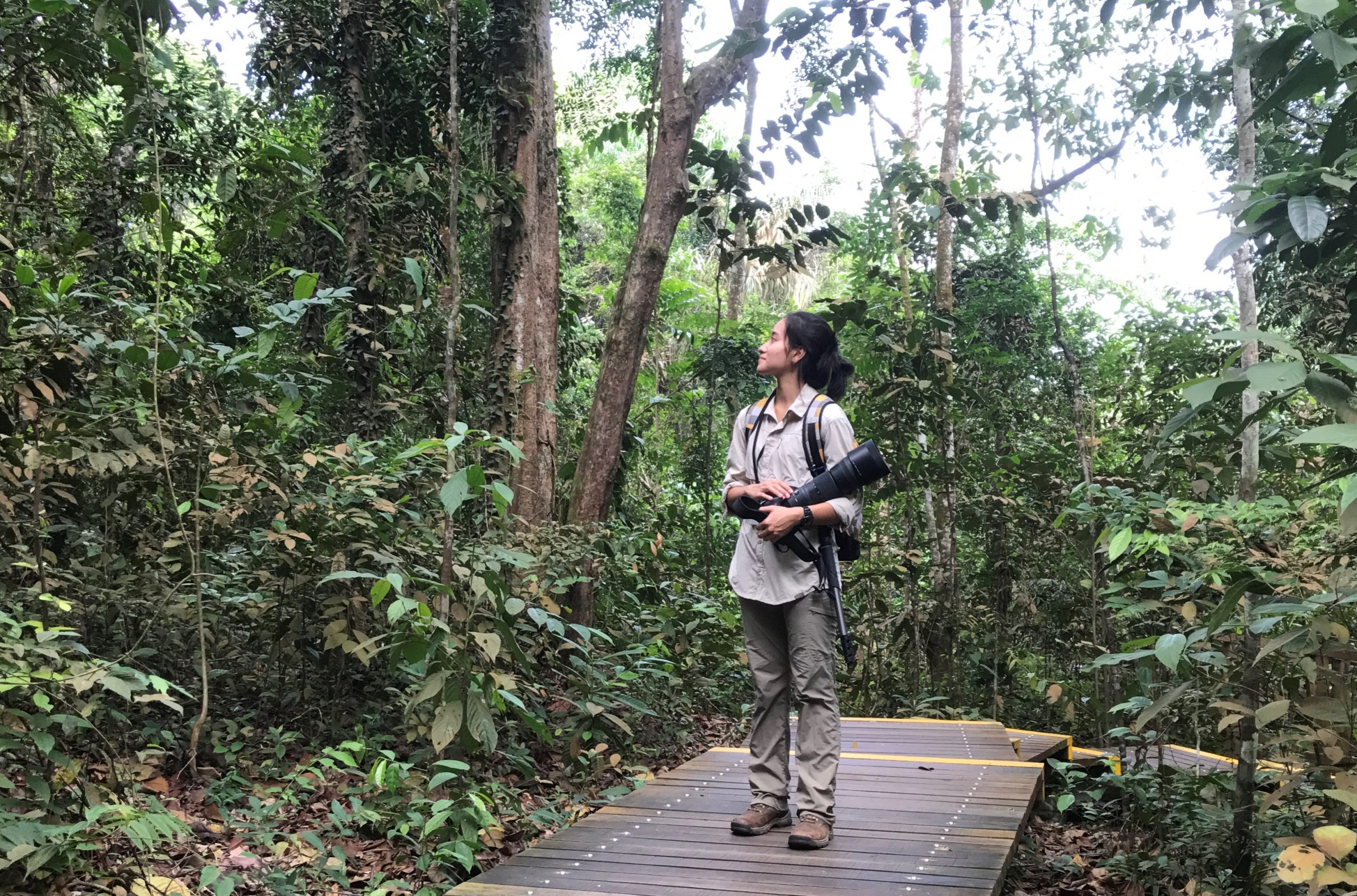 [

2

minute read ]
"It's a beautiful day to save lives" – Grey's Anatomy
In this volunteer feature, Sabrina Jabbar, will be sharing with us her experiences with JGIS and her work.
A brief introduction from Sabrina…
I kickstarted my journey by working as a zookeeper with the Night Safari. I found my passion towards primates when I transferred to the Singapore Zoo. With maturity and greater awareness, I found my calling to help the local wildlife – the macaques in particular. I joined ACRES where I not only attended various Human-Macaque conflict cases but also rescue, rehabilitate and release injured Macaques. Monkey Guards project was also created then. Today, I dedicate myself towards education and expanding the Monkey Guards project while assisting Andie with the Raffles Banded Langur conservation project.
How has your volunteer experience with JGIS been so far? Has any part of your volunteer journey been especially significant for you?
It has been rewarding. I've enjoyed taking people out for our guided Monkey Walks, allowing people to understand the Macaques and at times assisting them to overcome their fear towards them. One special milestone was getting the opportunity to lead a Monkey Walk with Dr. Jane Goodall when she came to Singapore in 2017. Another milestone was fundraising for JGIS along with a team of runners at the 2017 Standard Chartered Singapore Marathon – 42km purely running for monkeys!
I understand that you are actively involved in conservation work, not just in JGIS. Who/what is your source of inspiration to keep you going?
There are a lot of inspiring people whom I've met throughout my journey. Dr. Jane Goodall and my late grandmother taught me to be resilient and persistent in my passion. I also believe in balance and wellness hence the teachings from yoga inspires me to stay rooted and deeply connected to mother earth.
Is there any advice you can give to other volunteers embarking on their JGIS journeys?
Do not be cluttered with what everyone is doing to contribute towards conservation. We are all individuals that can each contribute something unique to the environment, people and animals. So do something from your heart and set clear intentions. Don't worry about the size of the action but aim to reach out to people. Lastly, tell stories and inspire action.