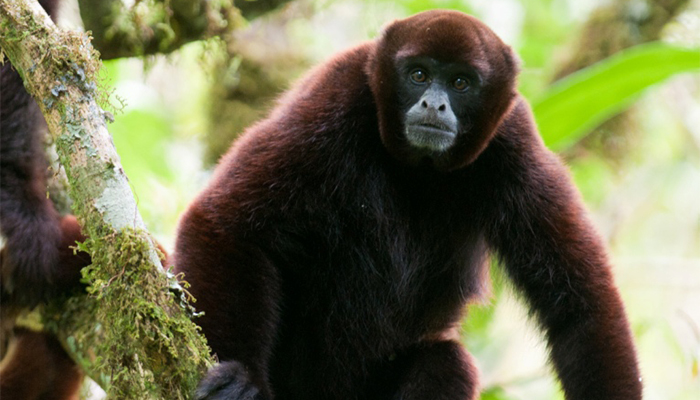 [

3

minute read ]
The Jane Goodall Institute (Singapore) holds many projects and events to fulfill its outreach goals to raise awareness on wildlife conservation. One of our major events is the ConservAction series of lectures, which was launched during Jane Goodall's visit to Singapore with our ConservAction conference. A series of lectures were planned for 2020, however…
Covid-19 hit, and like everyone else, we were forced to re-look at how we can adapt our normal operations while ensuring the safety of the public and our volunteers. Covid-19 was a reminder on the importance of humans co-existing with nature. In line with the Covid-19 measures, we were forced to adapt our lecture series to the new normal so we took our lecture series online. While the intimacy of face-to-face events might have to be compromised, our online lectures retained the educational value of highlighting the vital importance of wildlife in our ecosystem. In 2020, our highlight was primate conservation in Africa.
This year, we shifted our focus to the primates of the New World. In May 2021, Dr. Sam Shanee of Neotropical Primate Conservation shared about the Yellow-Tailed Woolly Monkey (Lagothrix flavicauda) and the conservation project he manages in Peru in one of our lecture series on primates conservation.
After talking about how he became involved in conservation and primatology, Dr Shanee talked about the biology of Yellow-Tailed Woolly Monkeys. These monkeys are one of 11 species of primates which are endemic to Peru. They live in the high altitude (or cloud) forests of the Peruvian Andes. First described in the 19th century, the woolly monkeys were recorded in the 1920s. However, they were not recorded again until the 1970s. It was then that extensive field studies began earnestly for the species.
The Yellow-Tailed Woolly Monkeys are the largest primate species in Peru. These dark red monkeys have the characteristic yellow patch at the end of their tails. Woolly monkeys mostly live on trees, rarely coming down to the ground except when foraging through soil. They live in groups with multiple males and females, in an average group size of seven to 14 individuals. Like our native monkeys, they are the most active during the mornings and evenings.
Their dominant diet is fruit, with a smaller amount of leaves and insects to supplement their diet. This may vary around the year. As different species of trees fruit at different times, a troop of monkeys requires large home ranges to ensure they get enough food. Unfortunately, these amazing primates are now among the 25 most endangered primate species due to habitat loss, poaching for wildlife trade and mining.
In his lecture, Dr Shanee talked about the various projects he undertook with the local communities to empower them to conserve the woolly monkeys and the wildlife around them. There are various environmental education programs such as training new teachers, the development of textbooks featuring local biodiversity and field courses for students. There are also initiatives to help combat the growing illegal wildlife trade in the region. 
But the most important conservation project that Dr Shanee has done is to empower the local village communities to set up and maintain their local forest tracts as reserves. Starting from a single village, the project now helps to manage multiple community reserves through the region, with positive outcomes for woolly monkey populations and other wildlife.
Dr Shanee's conservation project exemplifies modern, 21st-century conservation. It shows the importance in engaging and empowering local communities that are living alongside the endangered primates, as local people are important stakeholders together with governments and NGOs. Conservation can only be successful if all stakeholders work alongside as equal partners in making a better world for both people and wildlife.
If this whets your appetite for more, you may watch our event recording at our Youtube channel, where our 2020 webinars on African primates are also available. To stay informed of more events like this, please follow us on Facebook, Instagram and our website. We are mostly volunteer-run, so if you want to help us run our events and projects, please sign up here. We would be happy to hear from you!
Written by: Sia Sin Wei