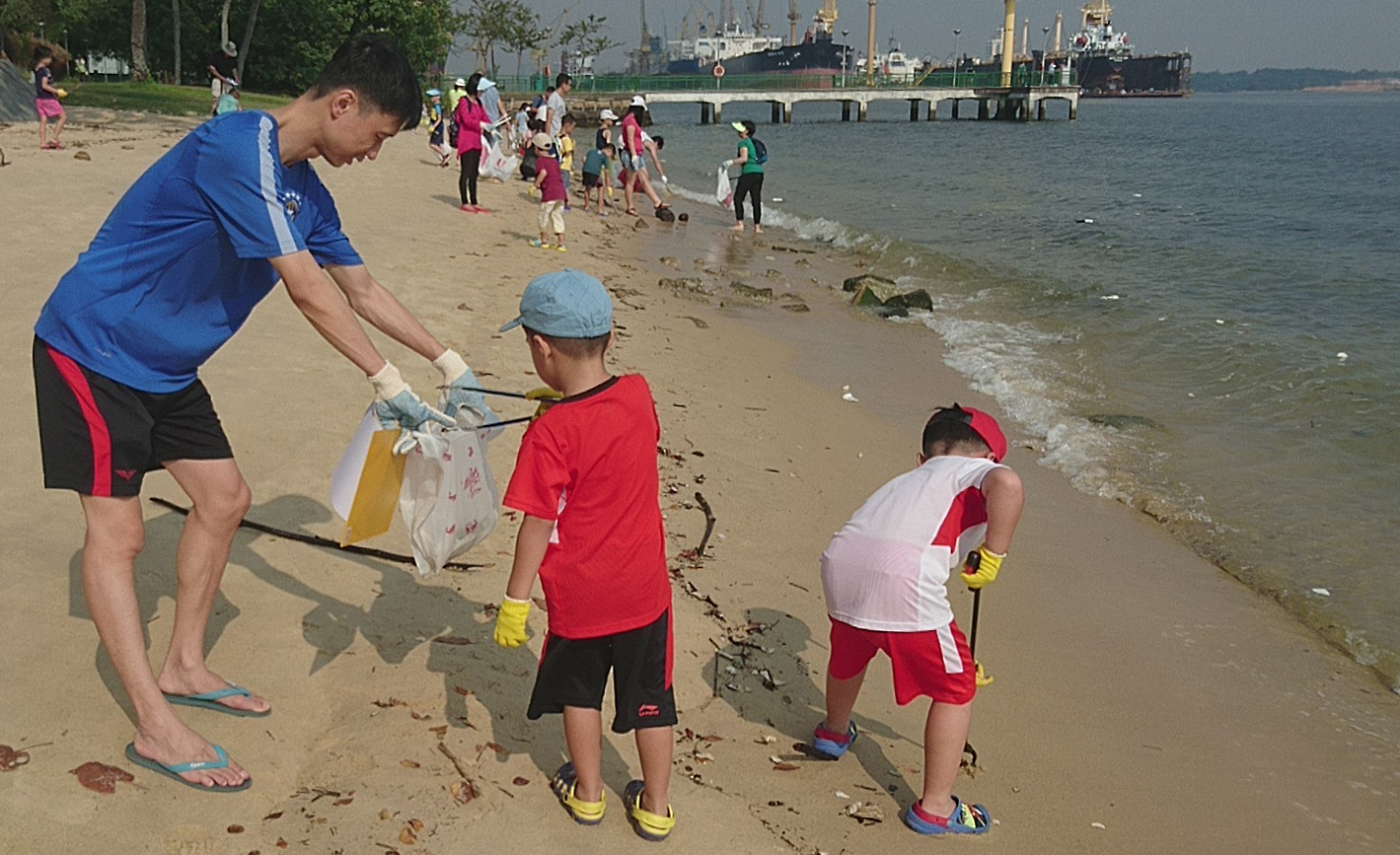 [

1

minute read ]
On 21 October, a group of 32 parents and children together with 4 staff from the Creative O Pre-schoolers' Bay conducted a coastal clean-up in Sembawang Park as part of the school's Community Collaboration Programme. One of the school's goals is to create awareness in parents and children on the impact of our actions on people, animals and environment. This is modelled after the Roots & Shoots philosophy.
Three volunteers from the Jane Goodall Institute Singapore (JGIS) helped the pre-school to organise the clean-up. Steve Early and Alice Early showed the group how to tabulate the trash collected using the International Coastal Clean-up Data Sheet. A total of 67 kg of trash was collected. The top 3 types of trash collected were foam pieces, food wrappers, and take out containers.
The event was also a chance for the participants to discover marine life in our local waters, from horseshoe crabs to sponges, oysters, barnacles and mussels. JGIS board member Tan Beng Chiak also shared with the group the various types of plants that relied on the sea for the dispersal of their fruits. Mangrove propagules and nipah pal fruit where the "attap-chee" come from.