[

4

minute read ]
By: Benjamin Chew
Earth Day has just passed by in a flash, leaving many intently anticipating the next green event. Well fret not, for May and June are just around the corner! Here are 5 things which you can do to green up the coming weeks:
Catch a nature documentary or movie
With modern day technological advancements, we are able to bring nature right to our doorstep. Nature documentaries such as Blue Planet and Planet Earth by the BBC never cease to amaze viewers with their incredible footage and picturesque shots. Indeed, these documentaries cover a vast range of territories – some, the likes of which we would never dream of being able to visit in our lifetime.
Others include Racing Extinction (2015) and Virunga (2014) which are some examples that emphasise the daily struggles humanity faces while attempting to reconcile its aims with the preservation of the environment. Racing Extinction intended to use imagery to spread the message about climate change and rapidly vanishing species, while Virunga documents an ongoing battle to save mountain gorillas from poachers in Virunga National Park. Both documentaries are available on Netflix.
Some prefer a touch of fantasy with science fiction, and in that case, I would suggest catching Jurassic World: Fallen Kingdom, which is coming to cinemas in June. While the reboot of the Jurassic series hasn't exactly been a roaring success, it does pique people's interest in natural history and the ethical concerns of reviving extinct species.
And speaking of fossils…
Visit a natural history museum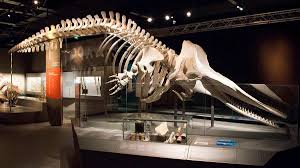 Our very own Lee Kong Chian Natural History Museum, located in the NUS campus at Kent Ridge, houses over a million specimens from throughout the Southeast Asian region and beyond. While perhaps not as famous as the London Museum of Natural History, there is certainly enough within the confines of the museum to keep any visitor mesmerised for several hours. On display include three diplodocus fossils and a sperm whale fossil which was recovered off Jurong Island.
Visit local nature parks and reserves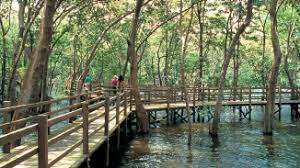 If you're someone who doesn't like the dark musty collections of a museum and prefers viewing nature in its most pristine state, taking a stroll through our local natural reserves or parks might be for you. A common myth amongst many Singaporeans is that there is barely any wildlife in Singapore, but that cannot be further from the truth.
Many migratory birds will stopover in Singapore during the colder months of the year from September to March, and Sungei Buloh Wetland Reserves and the Kranji Marsh are ideal places to birdwatch. You can also drop by Bukit Timah Hill or Macritchie Reservoir, amongst others, to observe the wildlife in these regions.
If you feel the need for some company, there are plenty of nature related groups giving guided tours at different locations. JGIS organises free monkey walks on three Saturdays a month, so do check them out here!
Assist in coastal clean-up efforts and citizen science projects
For some who are willing to get into the thick of action and are unafraid to get their hands dirty, local coastal clean-ups and citizen science projects are definitely for you.
International Coastal Clean-up Singapore (ICCS) has been held annually since 1992 by the NUS Toddycats. It aims to collect and remove debris from the shorelines and waterways of Singapore. The NUS-NParks Marine Debris Programme is also another recent initiative to involve the public in surveying the amount of marine debris on Singapore's beaches.
JGIS also has its own citizen science project in the form of the Raffles' Banded Langur Citizen Science Survey, which you can find out more about here. With the imminent installation of the Mandai eco-link in 2019, there is hope that the Raffles' Banded Langurs will benefit from it, and you can certainly do your part in documenting that by helping out in this project!
Festival of Biodiversity

Organised by NParks, the Festival of Biodiversity is held anually and is where all the environmental interest groups band together to spread awareness about Singapore's biodiversity. This year's festival will be held beside Tampines MRT on the 2nd and 3rd of June from 10am to 10pm.
The festival features booths from different organisations to share more about their work and experiences from working in the field, and offer opportunities for the public to get involved. There will also be many fun-filled activities and games for all ages! Of course, you can count on JGIS taking part and we look forward to seeing you there! Stay tuned to our website and social media for more information.